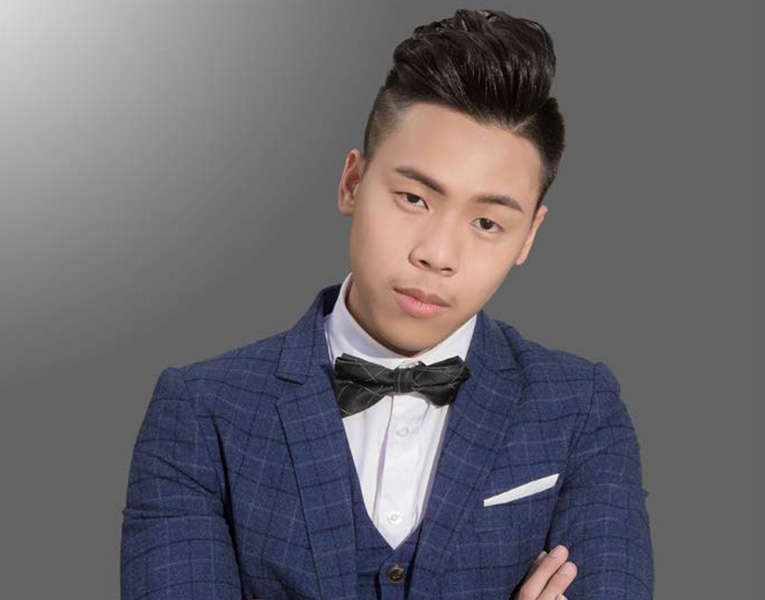 Putting the "young" in the 100 Most Influential Young Entrepreneur's Award (100MIYE), Sherman Heng is the youngest award recipient of this year's 100M IYE at only 23.
Founded the business at only 19 years old, Sherman is currently the chief executive officer of CEOMAN Event Sdn Bhd. Not only do they provide event services and consultation for clients, but they also conduct marketing and networking events as part of their own initiative.
"Most event companies in Melaka mainly host weddings or small-scale projects. But, there is a high demand for high-budget corporate events that nobody is tapping into. Product launches, conferences, corporate dinners, etc. This is where I come in," he explained.
Early in his entrepreneurial journey, Sherman understood the importance of branding and how much of an impact it had on businesses. Hence why he spent a lot of time, effort and money cultivating the company image along with his own personal brand, through a channel he is best known for – creative unorthodox events.
Despite being fresh in the industry, he has managed to invite the CEO of AirAsia Group, Tan Sri Dr. Tony Fernandes; Chairman of CIMB Group, Dato' Seri Mohamed Nazir bin Tun Abdul Razak; Celebrity Badminton Player, Datuk Lee Chong Wei; and CEO of Westports Malaysia, Mr. Ruben Emir Gnanalingam, to compete in a friendly basketball game for charity, but with a twist.
"The rule of the game is slightly different, where only the winner gets to pay for charity. We don't want to have the loser pay up because it makes charity look like a punishment game, which is not really philanthropic. A simple change in rules is all it takes to make a huge difference," he shared.
When asked what are the key factors that contributed to his success today, he attributes it to the support of the team, the importance of good planning and attention to detail. However, I believe that his entrepreneurial spirit runs deeper than that.
"I come from a Catholic family of six siblings, all of whom are high achievers and top performers. Being the youngest sibling, I have always gotten sidelined. I was always referred to as the little brother, a shadow of my siblings.Therefore, I made it a life mission to outdo my family members to prove my worth."
"My brother has gotten 14 Grade As for his SPM results. But halfway through high school, a new governmental policy was set in place, and the maximum amount of Grade As I could possibly get is capped at 12. I told myself, there is no way I can outperform my brothers now," he shared.
But this new policy has nudged Sherman down a path that is different from his siblings. Although he did manage to score well in his SPM, he has also participated in eight student bodies and founded his own dance crew with a group of close friends, all while working part-time as an event crew.
Sherman was unlike any other of his age. He started his day before the sun came up, and reached home at the wee hours in the morning. In his head, he has to compartmentalise his tasks from the various responsibilities he had at academics, home, work, friendships and student bodies. In fact, he might be even busier as a student than being an entrepreneur.
But one day, after working on a soundstage set in the middle of the night, he rode his motorcycle home. On the expressway. fatigue caught up to him, and he dozed off whilst still riding the bike.
Needless to say, he then got caught in a high-speed accident.
"I was so close to dying. I'm amazed that I am still alive. That is how I got this scar above my eye, and to be honest, I can't remember clearly what happened that night. I just blacked out and woke up in the hospital. The doctor told me it was selective memory loss. Thank goodness I had a helmet on me," he said while pointing at his brow.
He may not recall what happened that night, but he definitely remembered what happened after after. After a brief brush with death, he decided to pursue a larger meaning in life. He wanted to become a billionaire, not the kind that has billions in his bank account, but a person that has impacted billions of lives.
"Down the road, I want to become an angel investor. I want to help other young entrepreneurs who were in my shoes, help them through the same struggles as I did. But for now, my immediate goal is to further grow CEOMAN, to be the go-to event organiser for every corporation in the induWWstry," he said.
I believe that Sherman has already started his entrepreneurial journey when he was still a kid, driven by the desire to be recognised and to make a name for himself. But with the accident, it has removed a key factor that has stopped many other entrepreneurs from rapidly growing – the fear of failure.
"We are all going to die. There is no escaping it and there is no denying it. It is one of the fundamental truths in this world. After realising this, meeting with clients, networking sessions, striking deals, making risky business decisions, etc; all of these seem to pale in comparison. So what is there to be afraid of?" he said.
Plenty, it seems. The Millenials and Gen Zs of today are in a delicate time of their lives. They are unsure of the future, have trouble seeking employment, in the process of becoming independent from their families. They have also garnered a reputation in the industry for being pompous, arrogant, and entitled.
To that, Sherman would like to share a few words: "Figuring out what you want in life is not easy. It took a freak accident for me to figure out what I wanted. There's nothing wrong with taking some time off, to go soul searching and take some time to have a conversation with yourself.
But also remember, life goals will change. Mine have changed several times in these short few years, and there is nothing wrong with that. As long as you are growing as a person, and you keep moving forward, that is way better than what most people could ask for."
"I think people my age should have a clearer picture of what they want. I am a testament that college is not the only of attaining success, find an end-goal in mind, and go ahead and pursue it without fear." – Sherman Heng