The key to making the most of social media is listening to what your audience has to say about you, your competitors, and the market in general.
In our last article 'What is 'Social Listening' and why is it important', we've learned that social listening can help you to build stronger marketing strategies, brand reputation and products by evaluating online conversations about your company.
Social listening will not only give you access to conversations happening about your business but also help you determine the overall sentiment of those conversations.
To know what customers are saying about your business online, you will need a social listening tool.
We would like to recommend these free and simple social listening tools and services that can provide you basic overview by capturing online conversations based on the specific search query, offering key insights through the analysis of those conversations.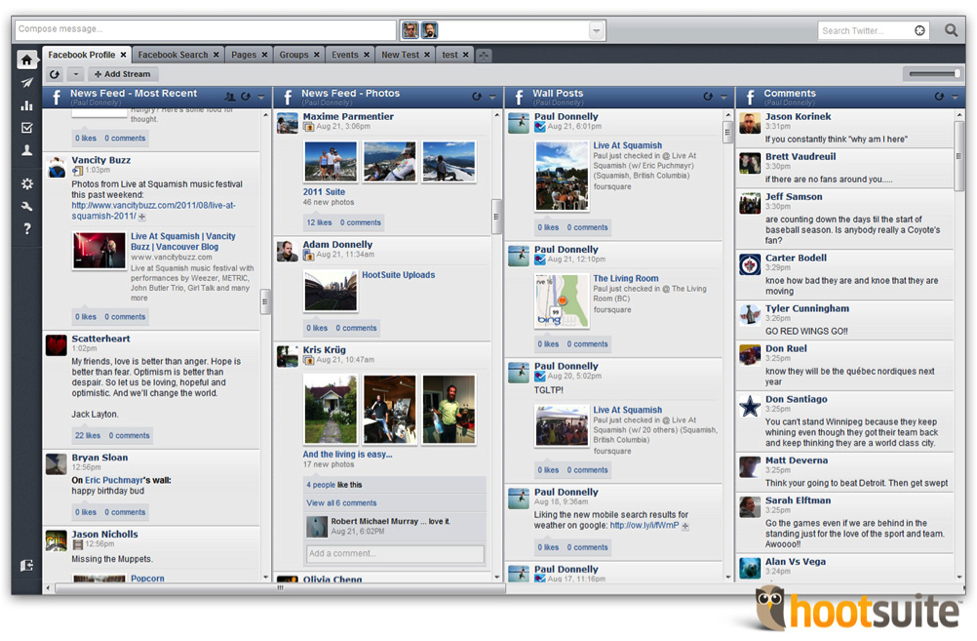 Hootsuite is a free social media listening tool that monitors conversations and tracks results across covers over 25 popular social media platforms like Facebook, Twitter, LinkedIn, WordPress, Foursquare and Google+.
Hootsuite's social media analytics give you an in-depth view of how well your social media efforts are being received and understand how people feel about your brand. You can also easily filter results by location, language, and gender for a multi-dimensional view of your market segments.
Well known for its social media management functions, Hootsuite allows you to share the workload by adding multiple Team Members makes sharing the workload easier. Social media management and being a voice for your brand is everyone's job.
With Hootsuite, you can also post to multiple social networks via from a single dashboard. You can even draft and schedule messages to send at a time when your audience is most likely to be online.
Social Mention is a social media search and analysis platform that aggregates user generated content from the web into a single stream of information. It's free and doesn't require registration.
It tracks and measures what people are saying about you, your company, or any topic across the web's social media landscape in real-time.
It also analyses data in more depth for instance, it measures influence the strength, sentiment and passion of the particular words you keyed into the search box. It also displays top keywords, hashtags, and sites.
Social Mention monitors over one hundred social media sites including: Twitter, Facebook, FriendFeed, YouTube, Flickr, Google etc.
This tool is a free site that provides users with a dashboard made up of a variety of sources such as Google, Yahoo, Ask, YouTube and Flickr with related keywords or links.
Showing the results in a single page, Addict-o-matic lets you conveniently scan many of them at once too.
It's a tool to keep up with the hottest topics, perform ego searches and get info on what's up, what's now or what other people are feeding on. Based on the concept of selective search, it   helps you to check the popularity of a particular keyword or phrase in different social media sites and blogs.
You can personalize your results dashboard and keep coming back to your personalized results dashboard for that search.