August 11, 2017, Petaling Jaya : Virtual Reality being the big hype recently as many analyst predicted VR industry is a mul -billion dollar industry and possibly the game changer of the commerce in future.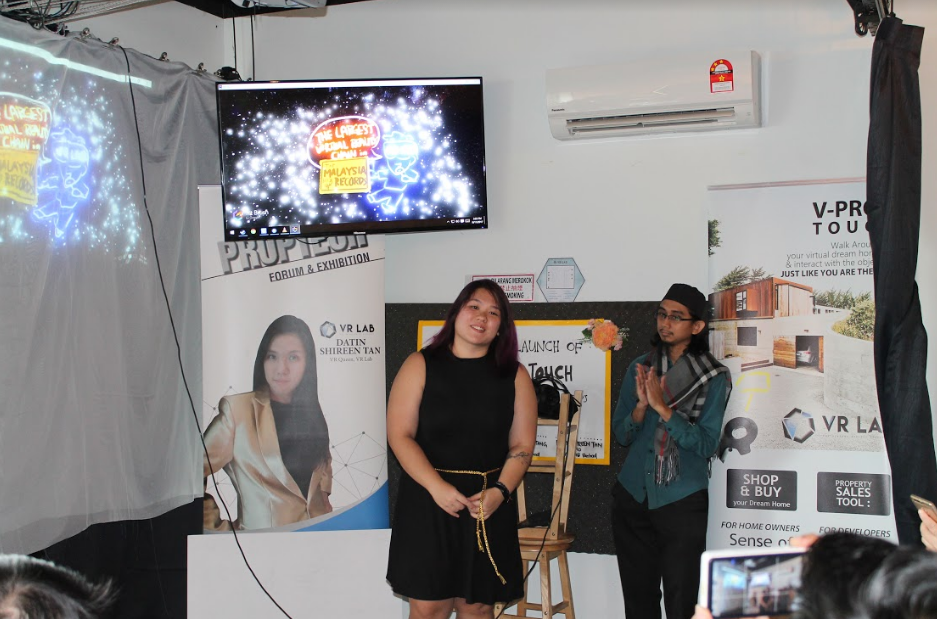 Malaysia Book of Records awarded VR LAB BHD , "THE LARGEST VIRTUAL REALITY CHAIN STORE IN MALAYSIA" on 11th of August 2017 at VR Lab SS2 Petaling Jaya. VR Lab Bhd, formed by a passionate team of virtual reality enthusiast, introduces the rst ever room-scale virtual reality technology in Malaysia. Being the Malaysia's largest virtual reality chain store, it provides as a one stop solu ons for all Virtual Reality needs. Since November 2016 ll to date, VR Lab Berhad has 9 branches in total, 7 branches is West Malaysia and 1 branch in Sabah and 1 branch in Sarawak, consist a total of 106 headsets, 88 VR rooms and occupies in over 17540 square feet space and targeted to open over 30 VR Lab Experience Centres throughout Malaysia by end of 2017 with over 400 VR experience rooms around Malaysia. VR LAB BHD opens up the opportunity to VR fans to join in our licensing program too, interested party may email to franchise@vrlab.my.
Besides VR gaming, VR Lab Bhd has extended its pipeline to VR commerce, known as V-Commerce. "Similar to Skype, a teleconference app, we develop on V-Touch, VR conferencing pla orm using HTC VIVE where people from around the world can interact with each other in a simulated environment real me using our VR pla orm", says the founder, Dato Jack Tang.
The grand launch of VR LAB BHD home grown brand Intellectual property, VR property solu on- V-PROP TOUCH, being the rst and only company to o er, a real- me online pla orm connec ng property buyer and seller around the globe to "MEET, VIEW, INTERACT & BUY" property through virtual reality, a fully immersive, interac ve, mul user, online portal to view real estate through VR any me, anywhere u lising HTC Vive is also celebrated on the same event.
UEM Sunrise, the rst property developer in Malaysia to allow property buyers to enjoy immersive property viewing experience from the common facili es to their dream home with actual sense of space through VR, launching Solaris Parq in 4th quarter of 2017.
Although, V-Prop touch is not just to have the feature of viewing the property in the virtual reality, users are able to buy property inside the virtual reality itself as well. Property buyers can meet property developer, lawyer and banker in the virtual show unit and complete the en re property transac on in 30 mins u lizing V-Prop Touch.
VR Lab is in collabora on with Messrs. Elizabeth Siew & Co, the 1st lawyer panel list in virtual reality, and open for opportunity to be our VR Bank partner. Dato Jack Tang, Founder & Da n Shireen, CEO of VR LAB together with VIP Guest of honour, Dato Seri Gavin Tee, The president of Malaysia PropTech Assoscia on ,to o ciate the V-Prop Touch Launching. For more info, visit www.vrlab.my or email to V-Prop@vrlab.my