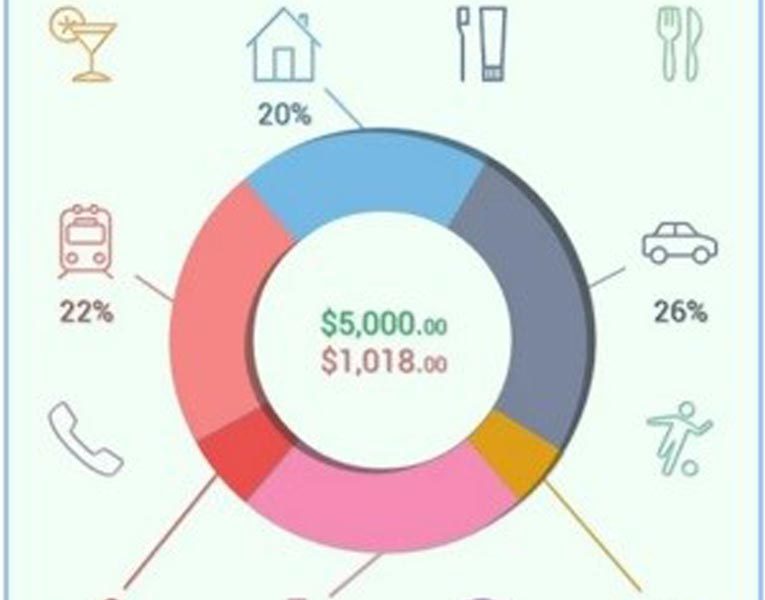 We understand that making a budget as well as not getting into debts can be stressful, tedious and overwhelming – especially when it comes to the discipline and impulse control you need to get rid of.
However, every financial decision, you make whether it's budgeting, spending or saving, play an important role for the present and the future.
While it is challenging to keep track of all of your financial activities those stacks of bills and receipt and not forgetting the calculator and the figures that come with it, you can hire your own personal financial advisor to help you out.
And the best part? They work for you for free.
Here are three smartphone apps that help you to track and save loads of money. Like they say, a penny saved is a penny earned.
IOU
Google App Review: 4.3 / 5
IOU which literally stands for "I Owe You" is a debt manager app for things and money. You can keep records of personal debts, bills and loans in this app. It is simple to be used on the go and at the same time, it can be a helpful assistant for freelancers and small businesses.
To boast a little bit more, the app won a 2nd place in finance category of Best App Ever Awards 2013.
You can get this app in the Windows Store, Apple App Store, and Google Play Store.
To find out more, you can visit http://ioutool.net
Monefy
Google App Review: 4.5 / 5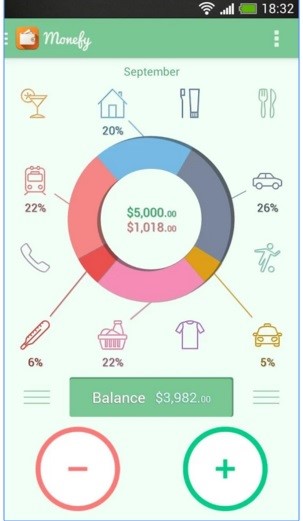 Monefy makes money management easy. All you need to do is add the expense or transaction amount you made such as buying a coffee or paying a cab ride. From there, it will do all the work for you.  As you can monitor your spending distribution on a chart, the app is visually-engaging to keep you on track.
Another interesting aspect – you can track expenses with your significant other, making economical and financial decisions together. It can also be used on multiple devices such as mobile phones and tablets. However, this app is only available on the Google Play Store.
Check out http://www.monefy.me/ for more details.
AndroMoney
Google App Review: 4.7 / 5
AndroMoney is a personal finance tool that assists you in keeping accounts and efficiently tracking on your expenses. It is easy to use and dynamic enough that it does daily accounting, managing categories and delivering detailed reports for you. You can put your expenses and cash flow into interesting elements such as trend, pie and bar charts. And guess what? The app comes with password protection mode that keeps your record safe.
Available in the Apple App Store and Google Play Store.
For more details, visit https://web.andromoney.com/
Images credit to Google Play Store.
By Chris Tan