You can be the next solar, wind or waterman in Malaysia
By R.S. Kamini
Natural or renewable energies have always been available in abundance but there is a general sentiment that harvesting natural energies can be exorbitantly pricey and requires a great deal of technical know-hows
While there is some truth attached to that sentiment – especially in rapidly developing countries – harvesting solar, wind, water or other renewable energies need not be a distant dream for small or even medium fit entrepreneurs.
SOLAR ENERGY
In tropical countries like Malaysia, where sun light is aplenty, harvesting solar energy shouldn't be a difficult task.
With fibre optic cables and solar panels, one can use sunlight to light up a building and completely eliminate the need for electricity. This was demonstrated by the Swedish based Parans Solar Lighting who developed and patented this technology slightly over 10 years ago.
Parans technology developed roof panels that absorb sunlight which is then channelled into the building through fibre optic cables. These cables connect to the interior ceiling panels and illuminates the whole space with natural light.
What makes this innovation interesting is the idea of varying degrees of brightness and colour tone which depends on the weather for the day. By eliminating the need for electricity, the building operators and tenants generally enjoy lower maintenance cost and a 'naturally-lit' environment
Solar panels lighting up the Kuala Lumpur International Airport. – Pic by SunEdison
The idea was actualised by three students from the Chalmers School of Entrepreneurship in 2001 and it became the selling point of the enterprise after the success of their pilot project at IKEA Bilbao, Spain. With seven fulltime staff, the setup is demand driven and stays connected to other continents via specialised sales agents.
Similarly, Absolicon is another small enterprise that operates with five fulltime staff and 3 researchers and were set up with the intention of commercialising Swedish solar power research. The company develops, manufactures and supplies versatile solar energy equipment. Their system has the ability to provide electricity and heat for large production and manufacturing plants around the world. Their Solar8 sun-tracking parabolic direct sunlight on water-cooled solar PV cells.
The PV cells are generally expensive so Solar8 is designed to use a tenth of PV cells to power up large facilities and according to Absolicon, most of the products needed for the system can be manufactured at simple mechanical workshops anywhere.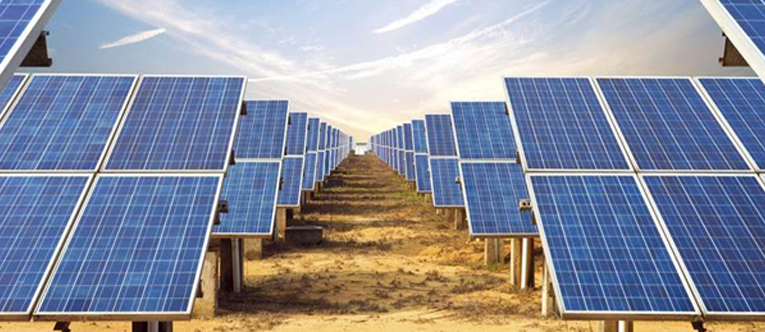 Solar Panels connected to fibre optic cables can bring natural light into buildings. – Illustration pic by www.buyawg.com
In Malaysia, there are at least over 20 medium and large companies specialising on solar farming and providing solar solutions for renewable energy like Solarvest, Sol Lite, Green Solar Energy and many more.
Several local solar entrepreneurs have also made the headlines with small start-ups like Apollo and +SOLAR making waves here. Apollo, which focuses on developing phone casings that incorporates solar, kinetic and wireless charging technology, was setup via crowdfunding while Plus Solar was established by two entrepreneurs with a RM100,000 capital, that came from their savings.
AGRO WASTE
One bioenergy company Ecoera found ways to turn agriculture waste into agropellets – a cheaper and carbon-dioxide neutral energy source. Burning these pellets in custom-designed equipment produces biofuel. Their BIOAGRO project is customer driven and the company's ability to meet the demands have been crucial in sustaining their public funding.
On the home front, the booming palm oil industry has gotten people to believe in the vast potentials to develop biofuels from wastes. One such project is an algae-based bio-fuels production using Australian technology.
Agro wastes includes wood, branches, rice husk, bamboo shavings, sugar residue, coconut shell and many more – Pic from bestbriquettepress.com
The Australian Institute of Commercialisation (AIC) had assisted Australian entrepreneur Lionel Freedman develop a technology that converts liquid waste streams into renewable energy. Upon setting up his tech business, Freedman is said to be exploring opportunities to extend the technology into Asian markets, targeting Malaysian palm oil waste.
Researches on biofuel and agriculture waste are ongoing at almost every local university for research and business students to tap on.
HYDRO SYSTEM
The Penampang Renewable Energy is social start-up that produces, markets and installs clean energy equipment by engaging the local community, allowing a multiple entrepreneurial growth.
Local community setting up the micro-hydro system at Kg Babalitan – Pic by Adrian Lasimbang, The Nutgraph
Local community setting up the micro-hydro system at Kg Babalitan – Pic by Adrian Lasimbang, The Nutgraph Apart from solar power, the start-up is known for hydro-power harvesting to produce energy for interiors or rural areas with water source but limited power supply. Considering most of Malaysia's hydropower facilities are located Sabah and Sarawak, not many entrepreneurs have tapped on available investments or funding prospects, particularly the Entry Point Projects (EPP) by Pemandu.
Any individual or corporation, regardless of size can set up businesses with Pemandu projects by engaging the relevant agencies with a proper project proposal, a robust investment analysis and business case and proper follow up meetings.
There are ample funding opportunities available for start-ups that wish to expand on renewable energy sources, provided they have a well-structured working system or proven technologies.
These technologies are certainly being sought especially since the government has taken a pledge to reduce carbon emissions by 2030.
For the record, reports by Solar Energy Research Institute at Universiti Kebangsaan Malaysia reveals that Malaysia is the biggest electricity consumer among Asean countries and a 2007 report by the Energy Commission shows that the biggest energy user in the country is the industrial sector (48%), followed by commercial sector (32%) and residential (19%). Malaysia has pledged to cut down it's emission by 45% in the next 10 years by introducing mitigations plans like low energy office project and investing in the Centre for Education and Training on Renewable Energy and Energy Efficiency.
With such public mitigation plans and developers looking into sustainable, green developments, it makes growth opportunities that much easier for entrepreneurs who are planning on investing in green or renewable energy technologies.