Traditional marketing strategies such as print advertisements, newsletters, flyers and billboards may reach the masses but they can't guarantee you a quality audience. If your business or start up is looking towards reaching a niche mass, having student ambassadors may help you in more than one way
How does it benefit your company?
Word of mouth is one of the best means of creating trust within a new community. Not only that, it helps build communities and can further strengthen the relationship between the company and its customers. Remember, advertising and incentivised promotions may reach the mass, but they don't necessarily attract the kind of customers you want and/or need.
Engaging with these student ambassadors can also increase the likelihood of your company finding a quality employee in the future after they graduate. If your company has a hiring programme, what better way is there than to have student ambassadors spreading the word about your company at their universities?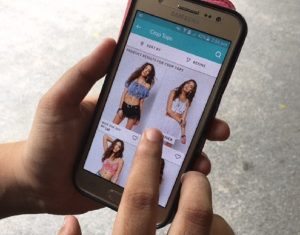 Malaysian based fashion start up app Shoppr has 25 student ambassadors in 7 schools in Malaysia. – Pic from Shoppr
What is the role of a student ambassador?
Student ambassadors can act as a campus liaison. They can essentially be the middle man between your company and the university. This way, the company can better understand the university's culture while targeting a market for the younger youth. On top of that, student ambassadors can work towards hosting fun events or get involved in on-campus recruitment in order to promote the company.
Students are also more likely to have the time to use social media more frequently to promote the company through blogging, tweeting and so on.
Other common ambassador activities can include reaching out to student groups, present at club meetings or work with the university's administration to help them understand a product or service and how it can benefit students.
What's in it for them?
Make sure they have an added advantage from being your ambassador. This can range from guaranteeing an internship position in your company to having special access to events or updates about your company.
Malaysian based fashion start up app Shoppr gives their student ambassadors access to fashion events as well as exclusive meetup-style events hosted at their headquarters. On top of that, the students get a unique referral link to help promote Shoppr, further making the marketing process a personalised one.
Students who want experience and a chance to improve their interpersonal communication skills will benefit from this kind of programme.
Here are a few existing student ambassador programmes to check out:
*Text by Nazlin Amirudin