Retrenchment: Birth of an Entrepreneur
Our worst nightmares are looming, in fact for some, it's already here. With all the recent hoohaa in our country's administration, the dollar declining causing our hairlines to recede further, foreign investors away, oil prices per barrel costing less than a slab of meat, the pressure is on for employers and higher management, especially of large multi-national conglomerates to look into cost reduction.
While smaller operations are able to handle the strains, absorb the costs and wait out the rainy days with their lower overheads, the bigger corporations very commonly opt for one measure, the one word all employees don't look forward to hearing, retrenchment.
With this phenomenon taking place like a clearance sale of employees, the job market just doesn't have enough openings to cater to the flash flood of applicants, unless of course you're talking about the Malaysian civil sector. While some may opt to take pay cuts in accepting a lesser job, post retrenchment shouldn't be all doom and gloom. It should be seen as an opportunity to take hold of your own destiny, emerge from your own shell and stamp your mark in the world of self-employment.
Where to "cari" (find) that "LohBang" (opportunity)?
Despite the slowing down of global economies, there can never be a shortage of opportunities. As an optimist, I always believe that our opportunities are bound by our imaginations. It's like that saying in Cantonese, "If your horse dies, get on your feet and start walking". Jack Ma, the multi, multi, multi billionaire and founder of Ali Baba (on hindsight, what kinda name is that?) once said something along the lines of, "to make money, one must think or find the gaps in the everyday lives of society and plug those with creative solutions".
That said, if you think about it, that's a pretty wide spectrum to look at; there are still so many opportunities or rather the lack of in the everyday lives of people that can be made more convenient. And even if an idea has already existed, it doesn't mean the market has been fully monopolised. Fresh new ideas to supplement and compliment an already existing product can cater to a market of different audiences.
Take the former MyTeksi (now known as Grab) and Uber, the both offer people-moving services but the former is driven by a licensed (which is highly questionable) taxi drivers, while the latter offers money making opportunities for the everyday person to make some money carting people around. Also, look how SmartTag can prosper on it's on from the existence of an already prosperous Touch 'n' Go which shares pretty much the same function really; essentially to offer a more fluent passage through toll gates, burning holes through our already tattered pockets all so that our cars needn't come to a standstill.
Explore your inner self.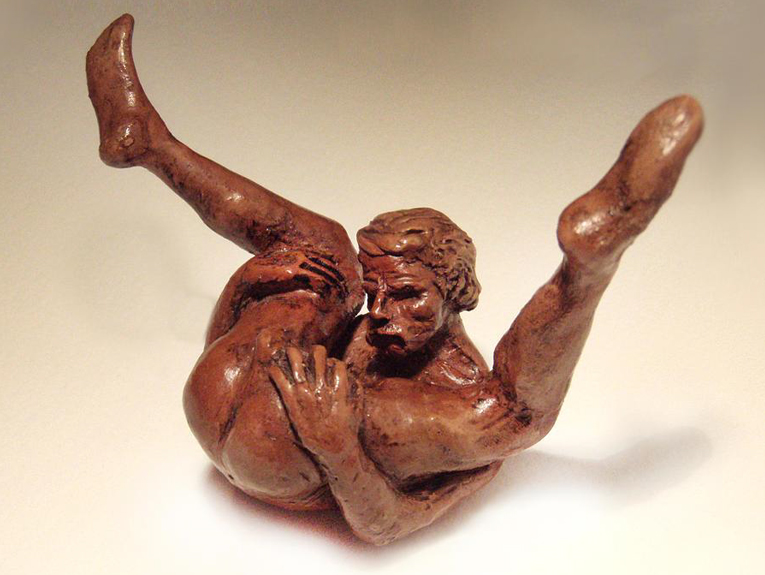 Moving on, self-discovery is all about who you are? Do you have any interests? Are there business opportunities in your line with your areas of interest? What are your strengths and do these strengths have any application in the real world? Ask yourself these things, and more. I mean if people are making money, and tons of it by playing in Dota tournaments, there must be a skill you can monetise. It has to be a skill of some significance of course, (Yeap, knowing how to play Dota well is a legitimate skill nowadays) don't tell me you're good at launching M&M's into your mouth and you should be paid for it? Then again, maybe M&M companies need tasters to ensure that all the colours are just as popular.
The problem with society nowadays is that everyone wants to make the most amount of money doing the least amount of work with even least-erer skill. Well there's no such thing, but if there is, please do share in the comment section below. Everyone wants to get into this whole start-up thing, but do you know how much work and technological know-how goes into it? Take your involuntary holiday and make the most of it (not like you won't, Netflix just came to Malaysia) and discover the business person in you; there's really no harm opting out of your comfort zone, there's only positives to come from it.
The most important thing, like everyone says, is to like what you're doing and if a certain job or entrepreneurial venture takes your fancy, well, go for it. Be open to learning new things; diversify your knowledge and emphasise on transferrable skills. All that said, if you already have liabilities like kids, loans, and more kids, thread even more carefully with those entrepreneurial prospects or you're screwed!
Put pen on some paper (in short, go scribble some plans out!)
When you've discovered a niche that you can embark on, start putting that pen on some paper, rather than just twirling it around or putting it in your mouth. Solid research is obviously necessary; you wouldn't jump into a pool without knowing its depth, would you? A business plan and marketing strategy should follow suit. It is of utmost importance for determining the starting point and progress to be made.
A checklist of essential things to do like business licenses and patents, is important unless you want to backtrack to basics after taking off with your business. I mean, have you literally tried looking for a needle in a stack of hay? Subsequently there should be a structure as to the roles and responsibilities chartered out to determine the functions of each personnel. Micro-managing is a no-no too. You can't ask a little bird to leave the nest and spread its wings then climb on its back and tell it how to flap its wings. That's just not right. What is right though, is taking that leap of faith. It is going to be more value-added than life threatening.
Discover the entrepreneur in you!