Collaboration with Malaysia Top Celebrity, Elfira Loy
Himaya, a new brand ready to cater to the underserved market of hijab-wearing women
Optimist on the huge potential of premium hijab face mask amidst the on-going pandemic Covid-19
KUALA LUMPUR (14 December 2020): Realizing the difficulties experienced by hijab-wearing women in the country to get a decent supply of face mask which suits their appearance, Anggun Kirana Sdn Bhd has taken the opportunity to explore the niche segment by launching its premium medical hijab face mask brand, known as Himaya.
Himaya is a new premium medical hijab 3-ply face mask brand made of premium medical grade filter fabric for better breathability, comfort and reducing irritation.
Since Himaya is specially targeted to hijab-wearing women, it comes with ultra-gentle headloops for maximum comfort, in contrast to the usual earloops face mask.
According to Dato' KK Chua, Chief Executive Officer of Anggun Kirana Sdn Bhd, the brand owner of Himaya, he said that the specific target buyer amongst hijab-wearing women was made as there is great potential to be explored in the segment.
"I received lots of feedback from them, expressing their difficulties to get a face mask that can be worn easily with hijab.
"Most of the face masks in the market require them to wear an extension (a mask extender) and this situation can be quite a hassle when they lost or missing the extender. Therefore, Himaya appeared just in time to give more variety and comfortable option to the hijab-wearing women in this country," he told the media during the launch of Himaya brand at Hilton Kuala Lumpur, today.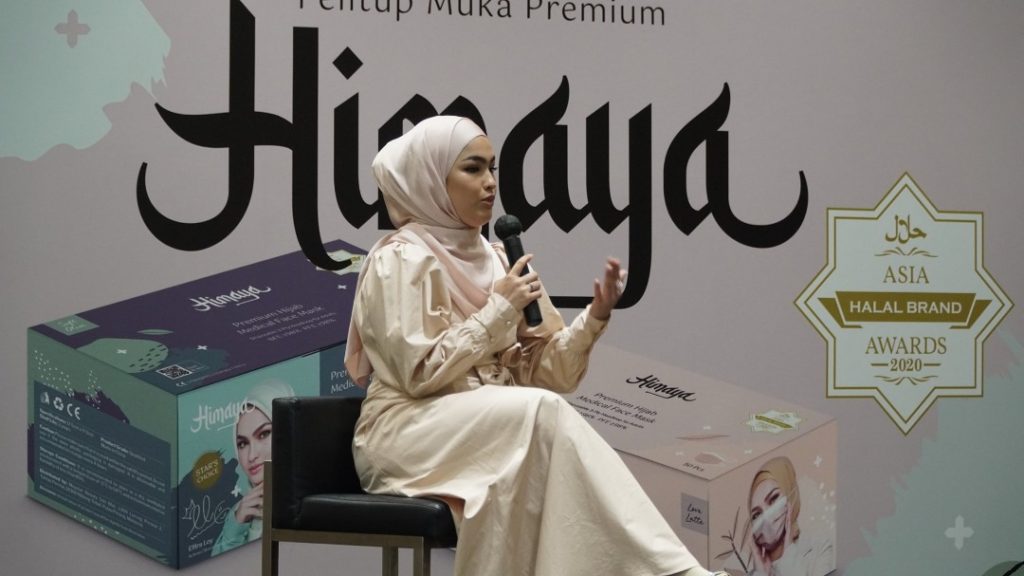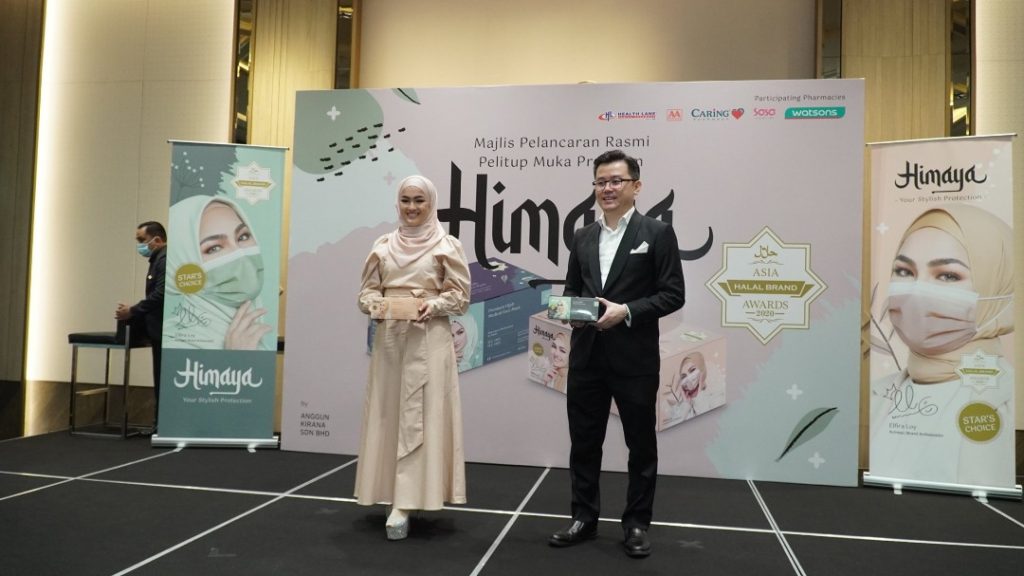 Himaya also collaborated with a leading Malay celebrity, Elfira Loy who is also an actress and host as part of their initiative to gain more traction towards the brand. Elfira's appointment was made as it fits in with her hijab appearance and she has a large number of followers on social media platforms.
"Besides that, Elfira also has a clean image and she also carries her responsibility well not only as an artist but also as a mother, child and wife," he said.
Himaya premium face mask comes in two attractive colors, namely Love Latte (soft brown) and Soft Olive (pastel green) which will give more varieties to the users to choose a face mask that suits their appearance.
It is available at all Watson and Caring pharmacy outlets as well as through registered agents.
Among the advantages of Himaya premium face mask are: –
It does not produce fog if the user wears glasses because the iron wire in it can be bent accordingly.
Non-woven fabric that helps reduce irritation if worn for a long period of time
Additional protection from bacteria, smog, droplets, and pollen
Commenting further, Dato 'KK Chua said with the launch of Himaya premium face mask, they are targeting sales of up to 100,000 boxes a month nationwide.
"We also have plans to expand the business and Himaya brand to a neighbouring country such as Indonesia as the country has a huge population, especially the hijab-wearing women," he said.
More information and the latest updates of Himaya can be obtained via Himaya Facebook Page.