By Roubeeni Mohan
Tenderin Sdn Bhd, the developer of Lapasar, an emerging B2B procurement platform, announced that it has recently secured a new round of capital investment totaling USD500,000 (RM2,078,250) to accelerate its growth.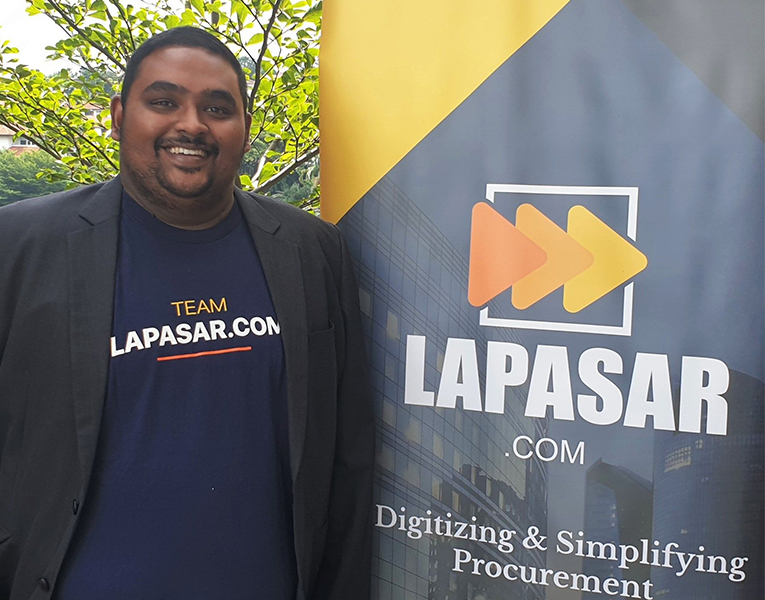 Thinesh Kumar, CEO of Lapasar
The latest funding will be used to support product development to further automate ordering and Request for Quotation (RFQ) processes as well as to support business development activities.
"In the past twelve months, Lapasar has been experiencing an impressive transaction growth of over 20 times. Currently, our platform has already a database of over 10,000 suppliers of products and services from all over Malaysia. These responses give us confidence to accelerate our growth further. We are certainly grateful to have esteemed investors including SeedPlus who back us up in this journey," said Thinesh Kumar CEO and  Founder of Lapasar.
"Corporations used to spend days before they could place an order for a product but with Lapasar, that task can now be accomplished within a few minutes– making efficiency an essential part of their corporate culture," Thinesh added.  
The latest investment round was led by SeedPlus, a Singapore-based venture capital firm which invested alongside angel investors from NEXEA, a Kuala Lumpur-based Angel venture capital investment firm.
Lapasar is a marketplace that connects corporations to suppliers of products and services across Malaysia. It is on a mission to make corporate procurement simple, efficient and transparent.
Lapasar's corporate clients include Malaysia Airports Holding Berhad (MAHB), Telekom Malaysia, and Tenaga Nasional Berhad.
"In Malaysia, to accelerate eCommerce growth, government interventions such as accelerating seller onboarding and adoption of eProcurement have been key focus areas. We hope to work closer with government initiatives to support this with Lapasar," Thinesh said.