Generation Y is potentially the most confusing, crucial and interesting consumer terrain that your company would have to cater to.
Born between the year 1980 and 1994, Gen Ys were brought up when there were a lot of technological transitions and events happening – from the rise of the Internet to a society where eco-consciousness was slowly becoming a norm.
With the best of both worlds, their demands tend to encompass a higher degree of complexity as they strive between a balance of nostalgic and futuristic elements.
So Y are they so important? Simply because they are the prime market.
They're graduating. They're entering the work force. They're investing in homes and some also have young families. More importantly, they're spending the most on disposable income compared to other generations.
Here are some ways that would help in understanding this market better.
Personality, Originality and Authenticity.
Individuality – being set apart from the norm and being the best at it are some of the defining character that shapes this generation.
Unlike the Baby Boomers (or Gen X), they're principally reluctant to prioritise their image over their values.
Hence, content made by companies should also portray a sense of personality and authenticity.
Do: Engage in contests and special promotions that would allow for the consumers to participate and be rewarded. Highly effective because of its ability to show their individualism.
Don't: Be too promotional or you'd lose their interest.
Lifestyle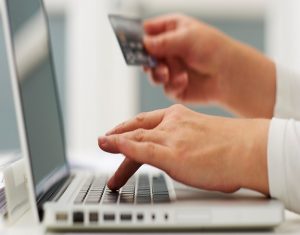 Image: Getty Images
While popular beliefs suggest that Gen Y are always on-the-go, research has proven otherwise.
Work-life balance is an important part of their life and it's no surprise that convenience is also crucial in their lifestyle.
The internet has become a place of convenience and this is shown through a study showing the biggest group of people who utilise the Internet as a channel for shopping is the Gen Ys.
Goldman Sachs also reports that 34% are more likely to engage with business that are active in social media that develop unique content for each channel.
Do: Take advantage of the internet. But remember to be authentic!
Don't: Create unnecessary interactions or overcomplicate procedures as this may interrupt the seamlessness and ease of a transaction or an experience.
Listen Clearly
Look around your workplace and your team, there's a high chance that Gen Y's are ruling the workplace and the situation will be such for the next five to 10 years.
Take the opportunity to listen to them as they are the ones who would also buy and use your products and services. These are the people who are both socially savvy and share common interests as your target audience.
By listening to your employees, you will be able to not only help your business to bloom but also to let them contribute and boost themselves as well.
Do: Take the time to listen to the Gen Y's closest to you. (i.e. Your employees).
Don't: Shun away and not utilise what they could potentially help with.
*Text by Chris Tan