Financial planners advise clients on how best to save, invest, and more importantly, grow their money. They can help you to achieve a particular financial goal such as saving to buy a house. Some financial planners focus on retirement or estate planning, while some others consult on a range of financial matters.
We have listed a few financial planning companies that can assist you with your corporate financial needs. These companies are licensed by the Securities Commission Malaysia, and also approved by and listed in Bank Negara Malaysia.
VKA Planners can assist your company with equity and debt financing by securing funding. This applies to both start-ups and ongoing business ventures, and it is done through a combination of:
Grants, subsidies and loans from the government
Credit facilities from financial institutions
Angel, mezzanine or venture capital funding
Equity from private investors
VKA also helps to improve your businesses through a variety of methods including corporate restructuring, business valuation and financial review, and also business matching.
They also provide tax consultancy by reviewing transactions for tax optimisation and efficiency as well as planning tax and responding to tax investigations. Aside from that, they also offer essential administrative support services which cover company secretarial matters, accounting and auditing and tax compliance.
VKA can prepare your company to be IPO-listed and ensuring your company's success as a public company when listed.
Capspring Temasik Financial Group
Capsring Temasik takes good care of your employees by offering advice regards to their personal insurance and investments. They can also advise based on employee's current situation and help them to be tax efficient.
The company also seeks to identify and take away any of your business operations' risk away from unforeseen circumstances such as fire, flood, theft or loss of profits which might affect your business. By identifying these risks at the early stage, you can avoid the trouble and concentrate on expanding your business.
Capspring Temasik can also protect your share of the business after you depart from the business. Your sudden departure may affect the business and this may affect your share of profits. However, Capspring Temasik can suggest simple and effective solutions for financial challenges.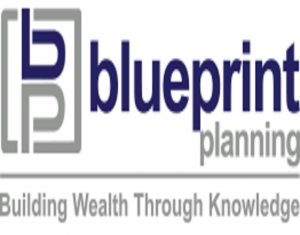 Blueprint Planning is a leading financial planning specialist that is committed to help you in fulfilling you financial aspirations.
They offer comprehensive financial planning for both individual and corporation. They also offer financial planning options that consist of:
Investment Planning
Retirement Planning
Risk management Planning
Income Replacement Planning
Estate Planning
Tax Planning
International Financial Planning
Family Office
There is also the Blueprint International which caters to insurance based solutions from top insurance providers. BPI is licensed to advice and to provide insurance products approved by Bank Negara Malaysia local or offshore.
*Text by Chris Tan