BY JEFF TAN
Entrepreneurship is not for everyone. Well, not everyone who aspires to be an entrepreneur achieve success. You are required to have certain personal traits to become a successful entrepreneur and among them is to be mentally strong.
An individual lacking or without mental toughness can have all the natural talents or ability and not make it as far as someone with mental toughness with average ability.
Mental strength is of three parts, namely your thoughts, emotions, and behaviour. You must regulate your thoughts, manage your emotions and behave productively to become mentally strong.
To give budding entrepreneurs a clearer idea on how to build mental strength, below are 11 methods they should practise in their daily life.
1. HAVE YOUR OWN DEFINITION OF SUCCESS
People who has high mental strength don't engage in negative or unhealthy competition. Knowing that everyone's path is unique, they set goals according to their own definition of success and work hard to achieve them. They focus on their own progression rather than comparing themselves to others.
2. REPLACE NEGATIVE THOUGHTS WITH PRODUCTIVE THOUGHTS
You can build mental resilience by increasing your awareness of your thinking. Exaggerated, negative thoughts, such as "I can't ever do anything right" will hold you back from reaching your full potential.
Contain your negative thoughts and clear them out of your head before they spiral out of control and influence your behaviour. Find excessively negative thoughts and replace them with thoughts that are more productive. A more balanced and productive thought may be, "I have some weaknesses, but I also have plenty of strengths".
3. LEARN WHEN TO SAY "NO"
According to a research, the more difficulty you have of saying no, the more likely you are to experience mental fatigue, stress and even depression.
Mentally strong entrepreneurs know when to say "no" and it is important so that their schedule will not be messed up. Instead of accepting every social invite or helping business associates with every project, they just say "no" when necessary. By doing so, they will not overcommit themselves and can complete their own work on time.
4. BE THANKFUL
Instead of focusing on the challenges and problems they face, mentally strong people appreciate all the wonderful things they do have. Think of three things you feel thankful for each day. Or, start a gratitude journal to jot down all the good and positive things you experienced throughout the day.
5. ESTABLISH GOALS
It is important for an individual who aspire to be successful to establish goals. It helps that the human brain is naturally inclined to reach for and achieve goals.
However, don't just set one big goal, such as I want to lose 3kgs in a month. Furthermore, set short-term goals which are more manageable, for example, "replying all my emails by 11.00am today" or "focussing on work for 30 minutes without checking my phone".
With each goal you achieve, you'll gain more confidence in your ability to succeed. You can also evaluate if your goals are unrealistically ambitious or they're not challenging enough.
6. TRACK YOUR PROGRESS DAILY
Today's busy world doesn't lend itself to making much time available for quiet reflection. Create time to reflect upon your progress toward developing mental strength. At the end of each day, ask yourself what you've learned about your thoughts, emotions and behaviour. Consider what you hope to improve upon or accomplish tomorrow.
7. USE YOUR MENTAL ENERGY PRUDENTLY
Mentally strong people use their resources prudently, because they know that time and energy are finite. They don't waste time worrying about things out of their control or rehashing things they can't change. They use every ounce of brainpower to improve themselves.
8. ACKNOWLEDGE YOUR OWN LIMITATIONS
Mentally strong people aren't afraid to admit their weaknesses. They acknowledge when they need help and they aren't afraid to delegate tasks.
9. DON'T BLAME OTHERS
You should never, ever, blame others for your mistakes or failings. A mentally strong person will always take full responsibility for their actions. By doing so, you will keep pushing for self-improvement and avoid being stuck with no progress.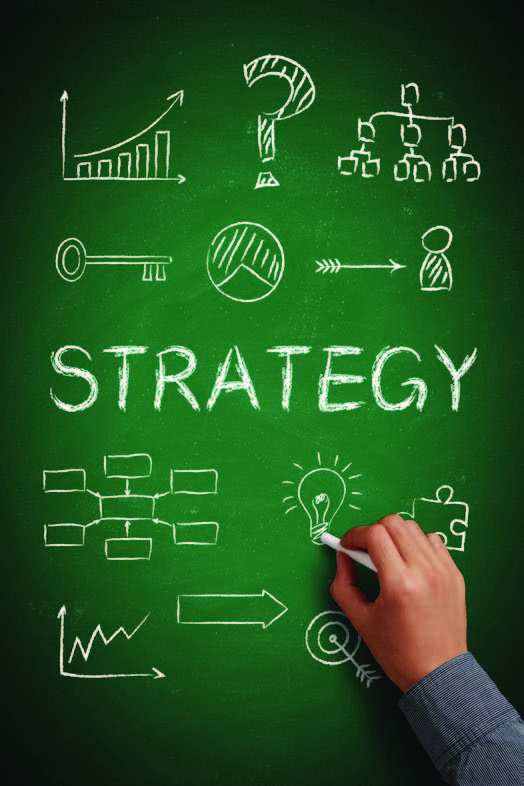 10. ALWAYS BE PREPARED FOR ACTION
No matter it is for work, a performance or competition, mentally tough people are always well prepared for action. Being prepared helps to achieve better results. You might have played two other performances the same day or you might be feeling slightly unwell.
The pride you get from performing your best in less optimal circumstances makes it that much easier to succeed in all circumstances. The third performance of the day might not be your best, but it should be the best you can possibly give. The next time when conditions are better you will play better for times you pushed yourself to give it all.
11. STAY CALM UNDER PRESSURE
A goal worth going for is going to put you under high pressure one time or another. People with high mental strength are capable of giving their best under pressure.
You can't just "switch on" your calmness under tensed situations. The key here is to seek out pressure situations working up from low pressure to medium pressure to high pressure situations. An example would be to perform in front of larger and larger groups; or find better and better opponents. With the accumulated experience, withstanding high pressure will eventually become the new normal for you.